Words & Images: Michael Schauer –
There are a few places in this world that look so surreal, you are unable to process that they actually exist just like this. Places that come with all the bells and whistles of a meticulously planned A-list movie production – lights, fog and all of that, yet they… just are. Perfect in their own right.
Iceland is known for its wonderfully surreal nature – be it the volcanic landscape, the enourmous glaciers or the hot spring trails – hence it served as a backdrop for many movies and shows. Game of Thrones, Interstellar to just name two of them.
The black sand beaches and waterfalls alongside the ring road in Iceland tell a thousand stories of beautiful moments and memories with every day the sun sets and rises anew. Yet they have been seen so often.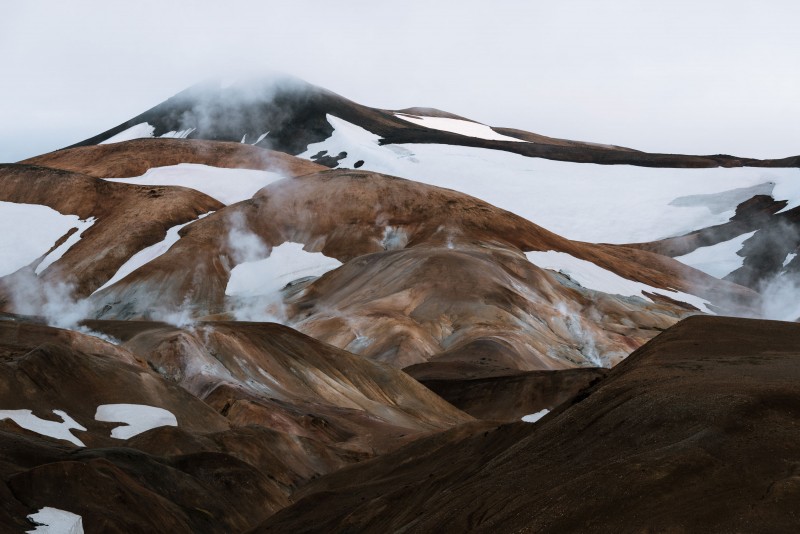 It might come off as ironic that the road leading up to one of the most unique and surreal places starts right where one of Iceland's most iconic natural tourist attractions lies. Right next to the famous Gullfoss waterfalls a barely noticeable road – the F35 leads the way to Iceland's cold and barren heart, to a radically different landscape. A few miles into that road, the lush green quickly dwindles and the colors of the land begin to take on earthen tones, a familiar but fascinating dress allowing a glimpse into what is yet to come. It is sparkled with sapphires as we pass the lakes Sandvatn and Hvitárvatn while the wind is getting harsher and temperatures begin to drop under the zero degree celsius mark making it all too clear that this is a different Iceland than the one we left behind at Gullfoss. A few miles after that, the road vanishes. All that you can follow now are the gravel tracks between the piles of rocks left and right which barely leave enough space for two cars to pass each other, let alone the enormous Arctic Truck models with wheels taller than a grown adult.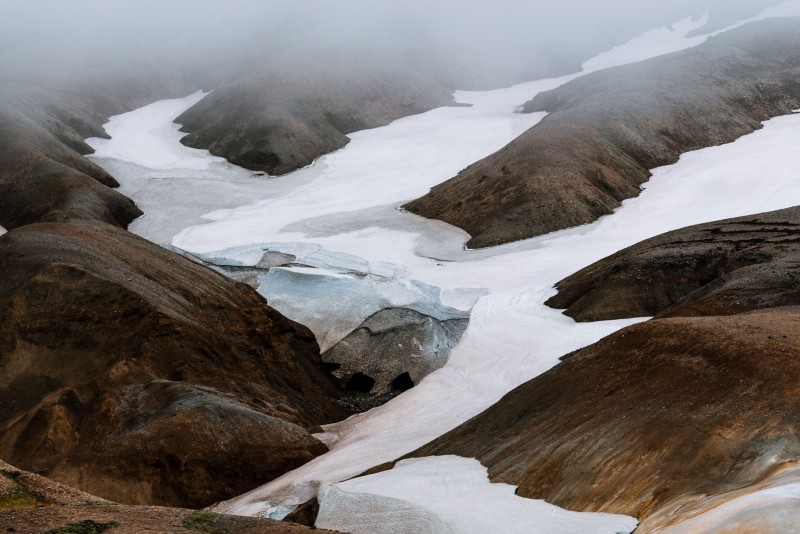 After entering the gravel road a gauntlet of bumps and potholes begins, a challenge for every car and driver but reviving and a more than welcome relief from the always straight and always crowded ring road. For two full hours there is nothing but the gravel on the road and the dust left behind.
But then… it is there. Kerlingarfjöll lying right before the eyes. The most surreal landscape leaving an impression never to be forgotten. Sulfuric steam boils out of the countless hotsprings, clouding the place in an everlasting fog and the same earthen colored gravel hills but now smoothly polished from a receding glacier, divided by rivers, paths and a small bridge. It is a painted world. You are alone in wind and silence. It is exalting.
© all pictures Michael Schauer with kind permission
Essay of our NL1 magazine!