Words & Photography by Christina Strehlow-
Love this place, the fields, the landscape, the sea so close, the magic light … dreaming that this never ends..at all.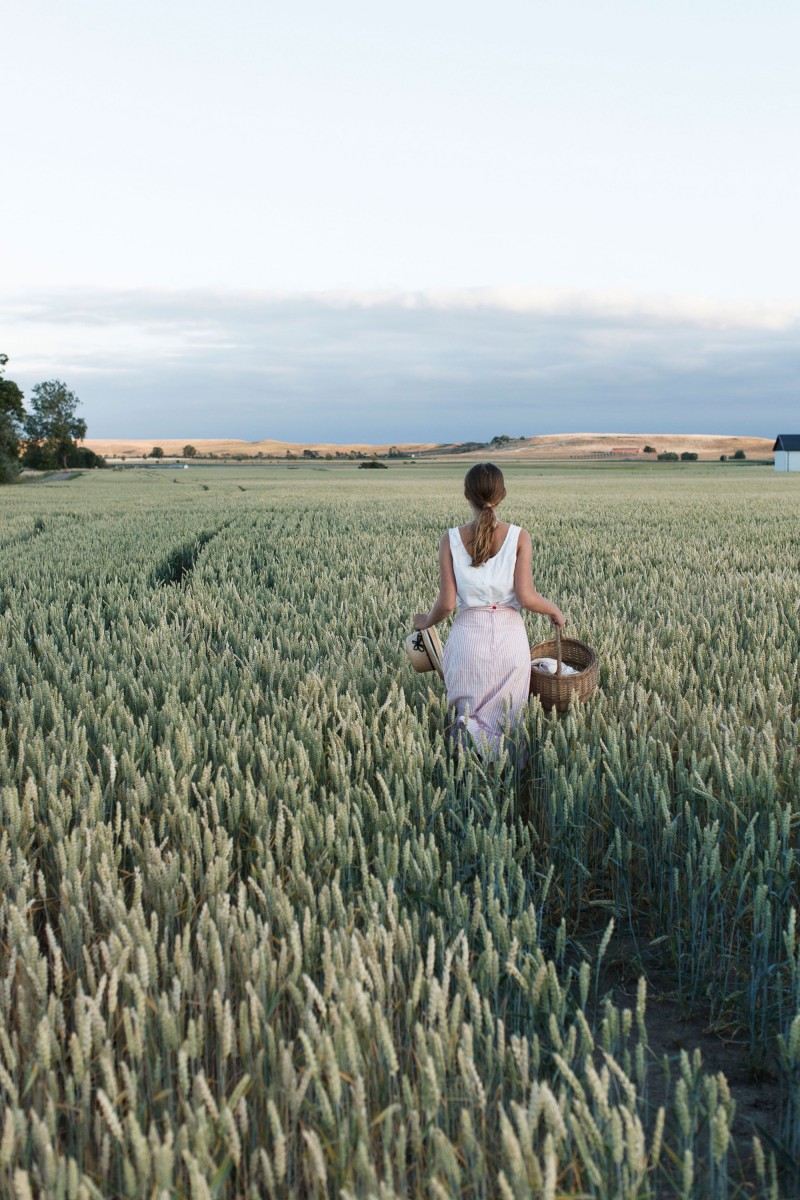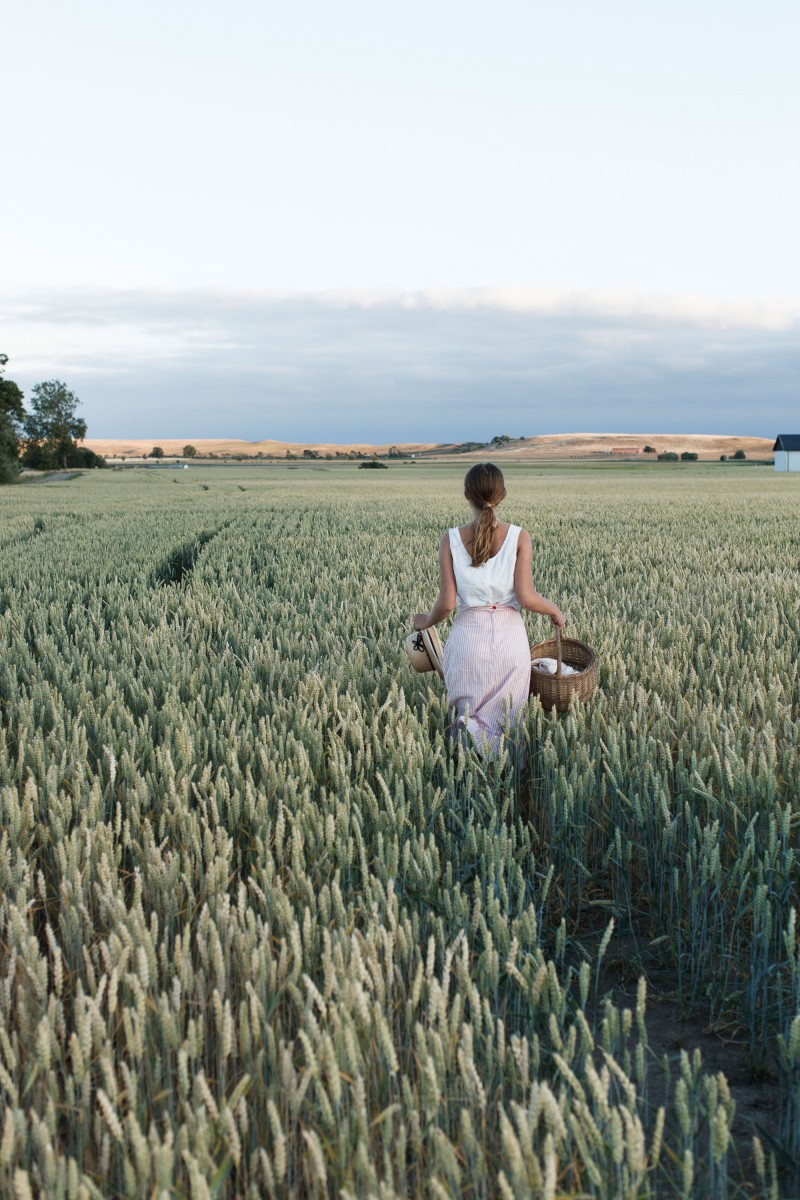 It was obvious that it would be Österlen, we would only find the right house, and when we did, it felt so right. The first summer we spent here was cold, not at all like this summer, and we were renovating the house a lot in a comfortable climate. This summer was the best for a very long time, and I feel so grateful and glad that we can spend so much time here in Skåne, at Österlen, where we are so happy.
 So wonderful to inhale impressions, views, moments that arise and that you want to preserve, then it's good to be able to take the camera to remember this instant forever, it never comes again… that's how I think when I'm shooting these summer moments of our daily life in Österlen- Sometimes I want to shoot so many moments….time is limiting me, but I'm getting better at reacting fast and playing on daylight.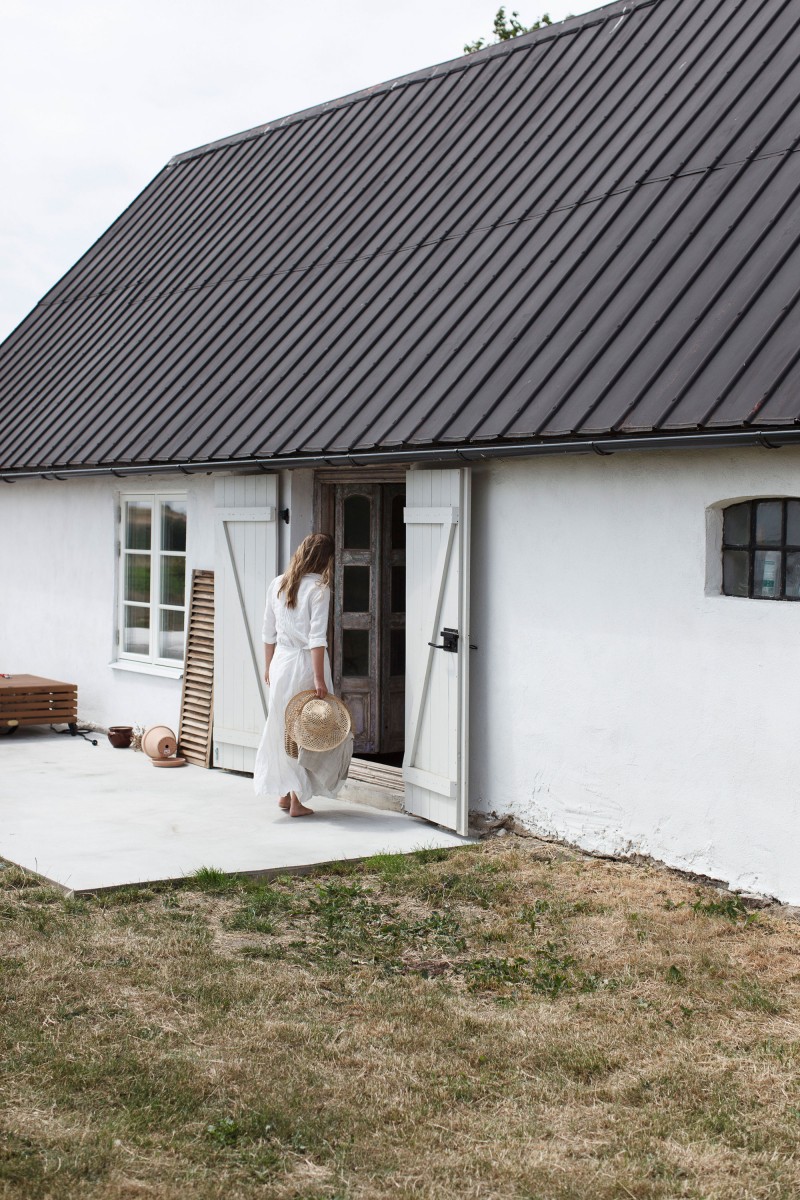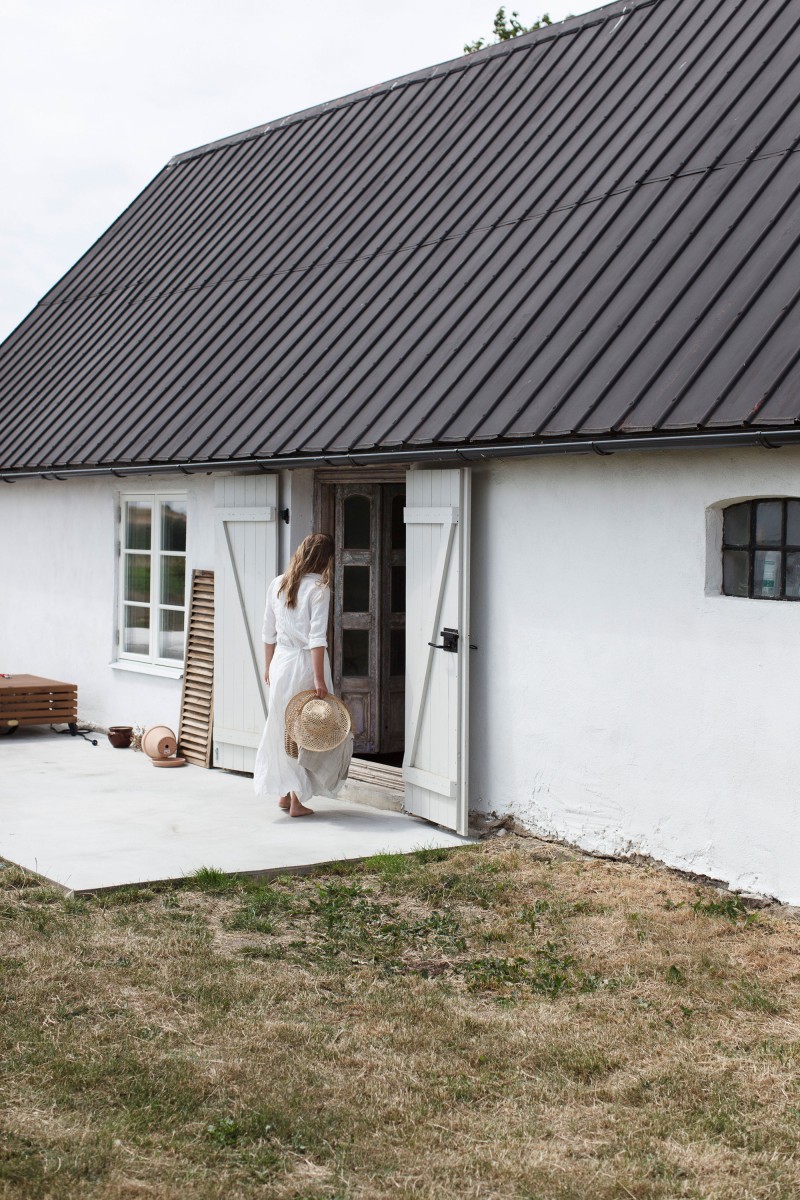 Our house is from the 19th century, and many fine details remained as old doors, low ceilings in some rooms, creating really the old style of former days. We mixed them up with new and modern details. One can say that the whole house is an inspiring place for me and my studio where I can plate everything from product images to my artwork. I really love the light here and the lyrical evenings when the soft light is creeping in and it looks so magically beautiful and inspiring.
The plains, the countryside, the fields, the sea, when you are close to all them, it's not hard to get inspired and I work at least as much as I rest. I combine both, working and taking breaks. That's how I want to live, I do not have any trouble to unwind occasionally, take the bike down to the water and take a dip or hang in the hammock and just read. I love to create peaceful worlds through my imagery that feed my soul too, so when I take photos of my daughters, I hardly see it as a job, it is filling me with happiness and energy. This place will always be my inspiration to create, to have my studio here, both inside the house and outside the door, is amazing. If I occasionally lose contact to my inspiration, I drink my coffee ( often 8 cups ), take a walk and look at the beautiful prospect and the inspiration is coming back to me.
Feel so privileged and grateful
© all pictures Christina Strehlow
More about in our NL2 magazine and about Christina here.