NL1 Magazine
Words & Images Frederique Peckelsen
Not all summers are the same. Whilst most people use summers to lay in the sun and typically relax, for me summer is a time to explore and discover. I have the freedom to visit places far away from home, far away from the big known cities and the Western world. There are so many untold stories on our earth, so many unseen places, and I have this insatiable urge to go out and find them and share these stories with the world. I used to love the warm weather. My grandma always asked me when I was going to move to Spain. But then Iceland changed something. I want to be outside in the cold.
The white North has a treasurable silence, that I have found nowhere else in the world. It is the only place that never distracts me from my own thoughts and feelings, but rather confronts me with it. The endless white landscapes brings clarity to my mind. The rough but silent nature is so perfectly aligned with what I feel on the inside. There is hope, in the desolate landscape – as contradicting as it may sound. Its beauty strikes you in your core, as there is no distraction of any kind. Only a very pure feeling remains.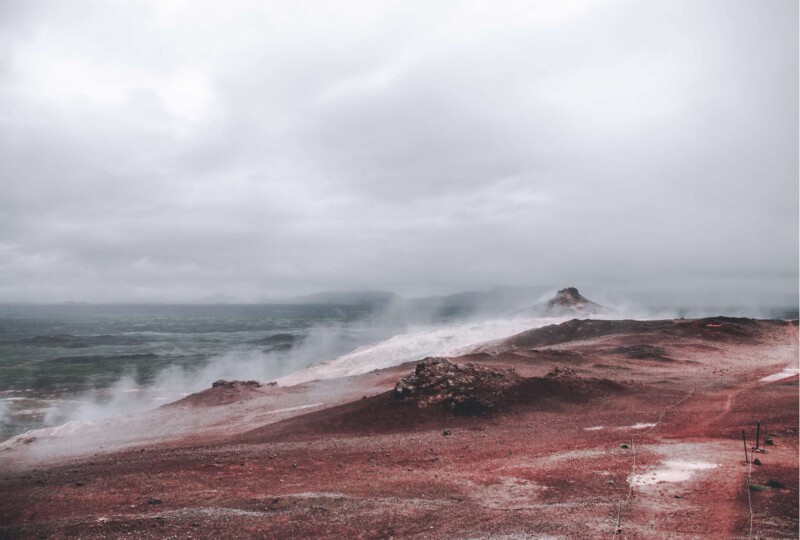 But then again, the North can be as mysterious as the night. The hidden and covered landscapes, and the mystery of what lies beneath and beyond makes way for untold stories. The invisible or the things out of sight fuel my imagination, and make way for a sense of freedom, away from the familiar and the obvious. The North is like home, but it is always far away from today, here and now. And in this way, with both clarity and imagination, the North unites me with my creativity that mostly gets smothered in the more crowded places. It taps into a world of the lost, the hidden, the untold and the forgotten. The North feels like the abandoned lands of epic battles fought in children books. Battles between higher Gods and invisible creatures.
I grew up in a very small town up in the North. I had a childhood full of fantasy, and played in the woods that surrounded our house for days on end. I imagined every tree was a spirit, and that the woods would talk to each other, but they talked in a language unknown to mankind. I played at a little wooden church, close to home. The church was built by Vikings, according to old folk tales. Folk tales and fairytales were not just stories that were made up, there had to be more to them. Since then I have always been on a quest to find most distant and forgotten places, locked between the most majestic mountains. Isolated houses awake my fantasy. Who lives there? What would a cold night, full of storm be like in there? Have you ever wondered? Every time I go back to Iceland, I secretly hope for these colors. There is so much that awestrucks me, but these colors make everything even more magical.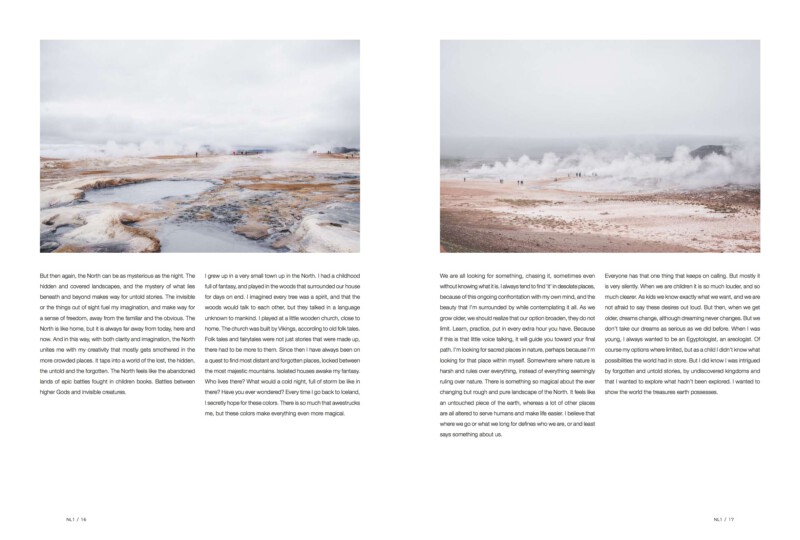 We are all looking for something, chasing it, sometimes even without knowing what it is. I always tend to find 'it' in desolate places, because of this ongoing confrontation with my own mind, and the beauty that I'm surrounded by while contemplating it all. As we grow older, we should realize that our option broaden, they do not limit. Learn, practice, put in every extra hour you have. Because if this is that little voice talking, it will guide you toward your final path. I'm looking for sacred places in nature, perhaps because I'm looking for that place within myself. Somewhere where nature is harsh and rules over everything, instead of everything seemingly ruling over nature. There is something so magical about the ever changing but rough and pure landscape of the North. It feels like an untouched piece of the earth, whereas a lot of other places are all altered to serve humans and make life easier. I believe that where we go or what we long for defines who we are, or and least says something about us.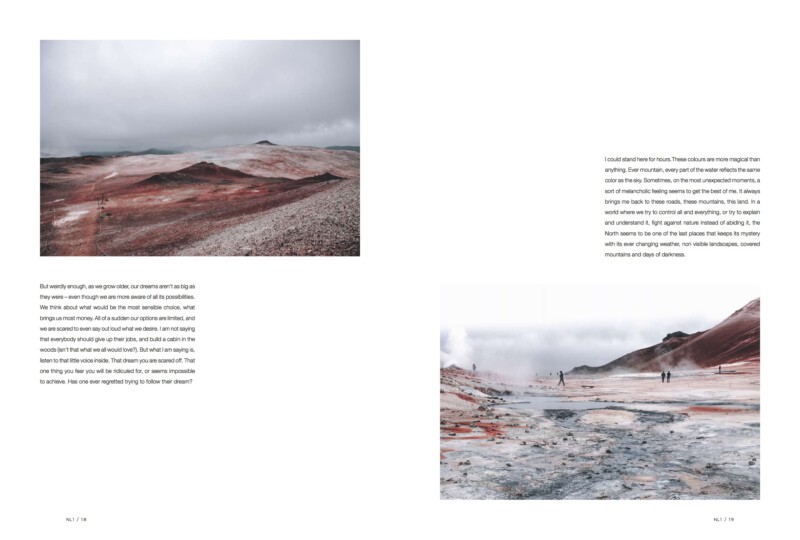 Everyone has that one thing that keeps on calling. But mostly it is very silently. When we are children it is so much louder, and so much clearer. As kids we know exactly what we want, and we are not afraid to say these desires out loud. But then, when we get older, dreams change, although dreaming never changes. But the one thing is, that we don't take our dreams as serious as we did before. When I was young, I always wanted to be an Egyptologist, an areologist. Of course my options where limited, but as a child I didn't know what possibilities the world had in store. But I did know I was intrigued by forgotten and untold stories, by undiscovered kingdoms and that I wanted to explore what hadn't been explored. I wanted to show the world the treasures earth possesses.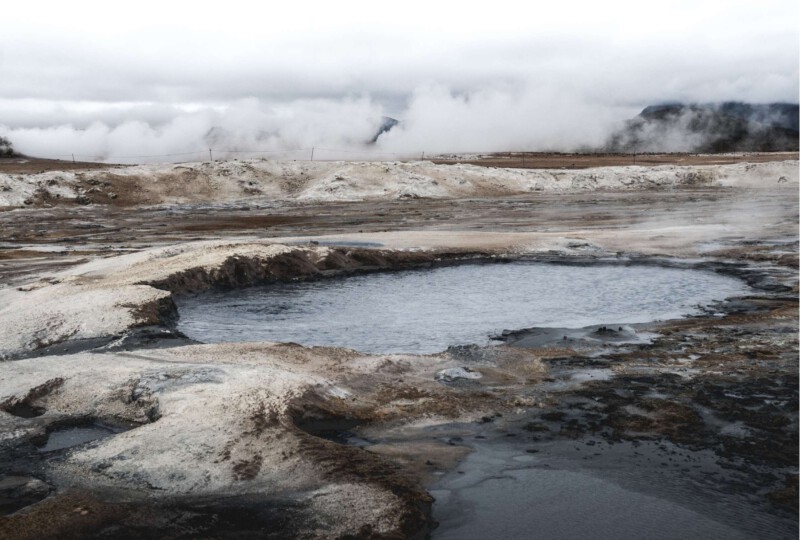 But weirdly enough, as we grow older, our dreams aren't as big as they were – even though we are more aware of all its possibilities. We think about what would be the most sensible choice, what brings us most money. All of a sudden our options are limited, and we are scared to even say out loud what we desire. I am not saying that everybody should give up their jobs, and build a cabin in the woods (isn't that what we all would love?). But what I am saying is, listen to that little voice inside. That dream you are scared off. That one thing you fear you will be ridiculed for, or seems impossible to achieve. Has one ever regretted trying to follow their dream?
Read more in our NL1 magazine at coffeetablemags!