Images: Gustav Willeit. Words: Gustav Willeit & Melanie Kettner-
"For after all what is man in nature? A nothing in relation to infinity, all in relation to nothing, a central point between nothing and all and infinitely far from understanding either. The ends of things and their beginnings are impregnably concealed from him in an impenetrable secret. He is equally incapable of seeing the nothingness out of which he was drawn and the infinite in which he is engulfed."- Blaise Pascal
Gustav: The sublime according to Immanuel Kant is the sense of awe that man feels when faced with the greatness of nature – when it shows its more peaceful side, but even more so when unleashing its dreadful forces, making each and every one of us feel our smallness, our extreme fragility, our finitude. Yet at the same time, right when becoming aware of that, we intuit the infinite and realize that our soul is capable of far more than our senses can grasp.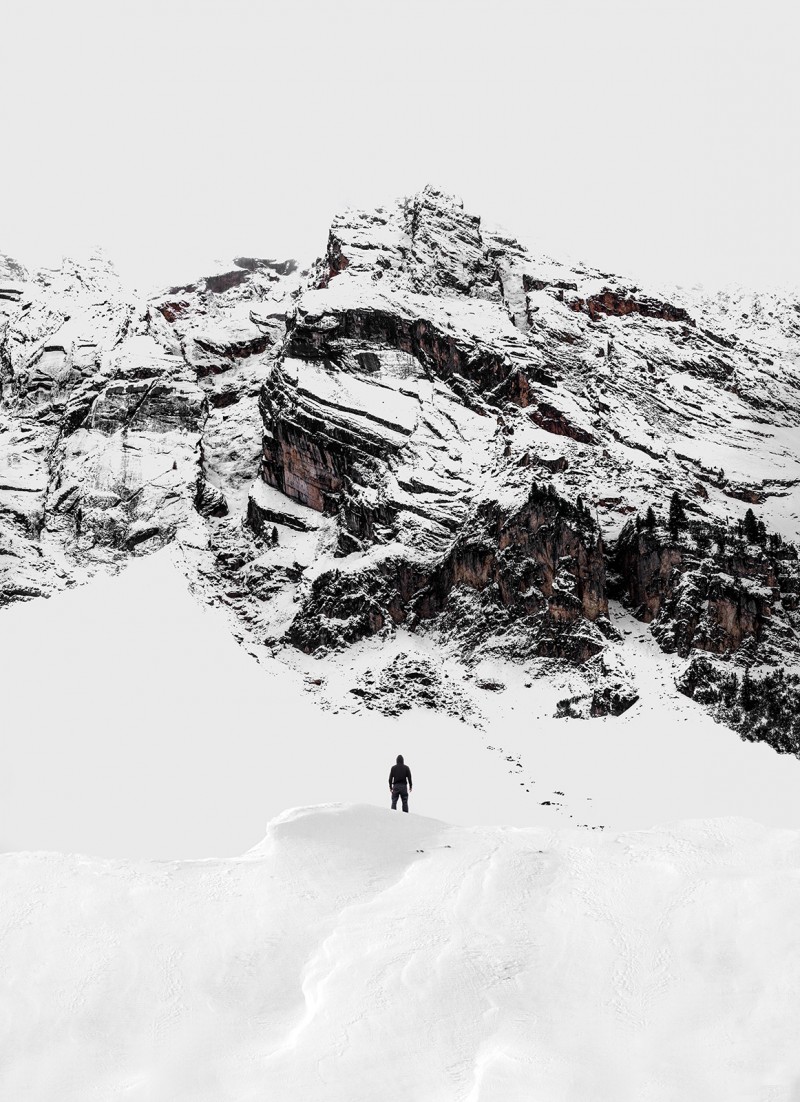 Gustav: The mountains, depicted in their architecture of incredible variants and infinite chromatic shades, unveil another essential yet invisible element: silence – the kind of silence inviting the viewer to listen to it. This silence is not disturbed by the presence of the human figure, which is placed in these landscapes like an attempt to present a familiar and graspable element. Yet the effect is quite the contrary: the human figure is not reassuring but escapes reason by raising a feeling of senselessness.The choice of composition is expressed in a harmony of lines and volumes. The shots are set in the wild lands of the North: the dimensions broaden, vast deserted areas stretch among rocky formations. A straight line is separating the plains from the mountains. The latter rise towards the horizon, which is still intangible, seeing it as a chromatic distinction from the sky is impossible.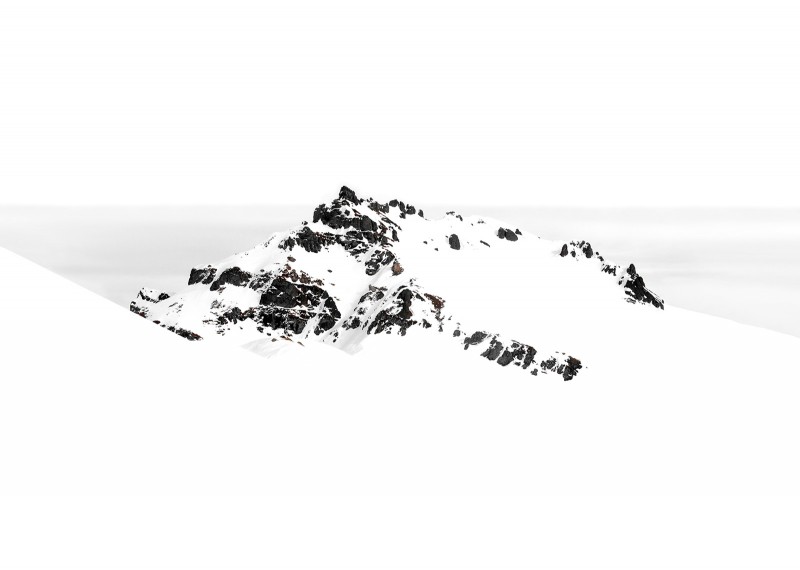 Melanie: Silence. Probably the most important inspiration we can get from the encounter with nature. Due to the outer noise around us we aren't capable anymore to find our inner silence regularly, a place where we can find some quietness, peace and regeneration. We do need this silence more than we know. Often these days people fear the solitude and stillness. We should face them, as we need to be in harmony with our own strong parts that foster us best. We don't get to know them if there is too much noise around us.
Melanie: "our soul is capable of far more than our senses can grasp", Gustav has written. This is so true.We often underestimate our own capabilities and inner or outer resources. And at the same time we overestimate the power other persons have on us with words or deeds as well and what an impact difficult experiences have on us too. We can learn a lot from nature in this sense. Nature is regenerating soon, nature has a strong will to fight, nature is full of pride and self-esteem. We should concentrate and trust on our positive energy without focusing too much on bad events, bad news, fears, future.
© all pictures Gustav Willeit
Excerpt of our NL1 magazine