NORTHLETTERS MAGAZINE is our Print Magazine, with worldwide distribution. NL1 & NL2 & NL3 Magazine:
NL3 MAGAZINE: SHELTER & SANCTUARY OF HOME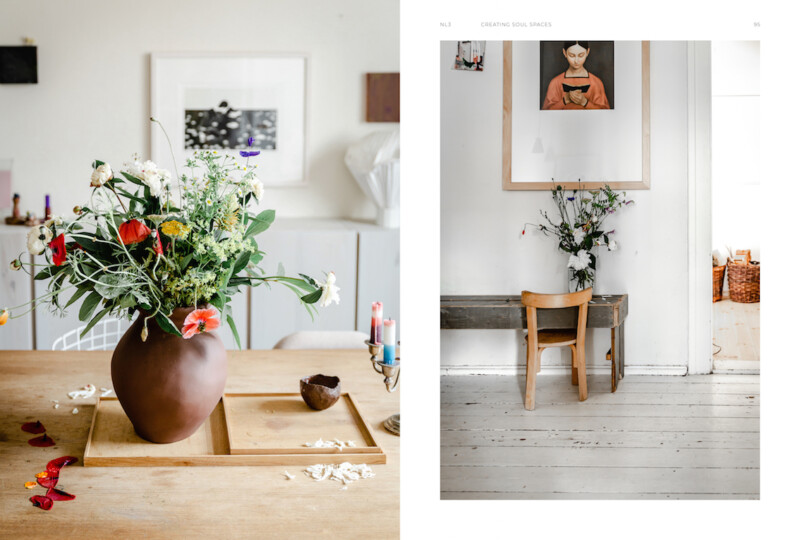 Pictures: Valerie Schöneich
Our homes, our gardens and our home landscapes can change our habits, minds and feelings. They respond to our emotional needs, they are touching our souls, they communicate with us. Home is the place where we belong. Belonging is a deep reassuring emotion. Our homes, gardens and landscapes are a symbol for the process of growing, of leaving something incomplete, they help us to learn to let go, to rest, to accept, to find some peace finally. And thus growing a garden or a home is an ever evolving process, and at the same time with a grounding and peace bringing effect. We learn to live the process, instead of becoming blind while staring at the result. Understanding and creating a home is a lesson for life, where we can practise to give up perfectionism, to accept setbacks and where we can adapt humility, when things turned out beautifully in a way we haven't ever expected or planned.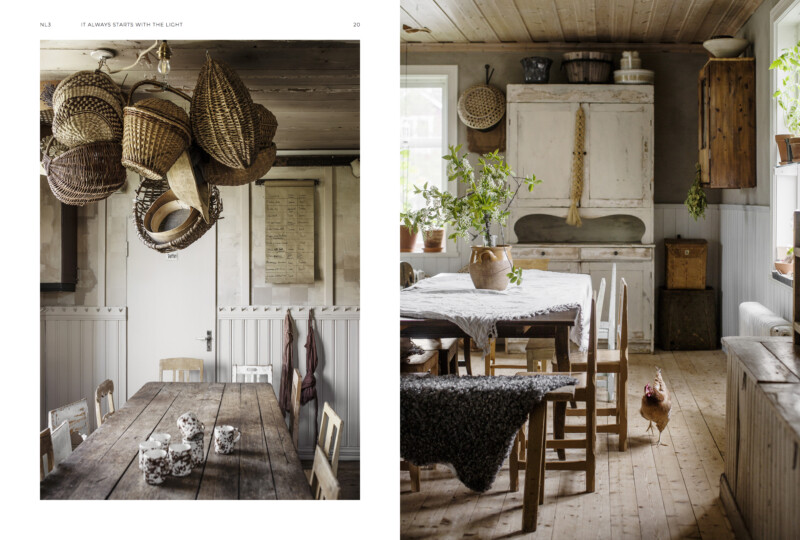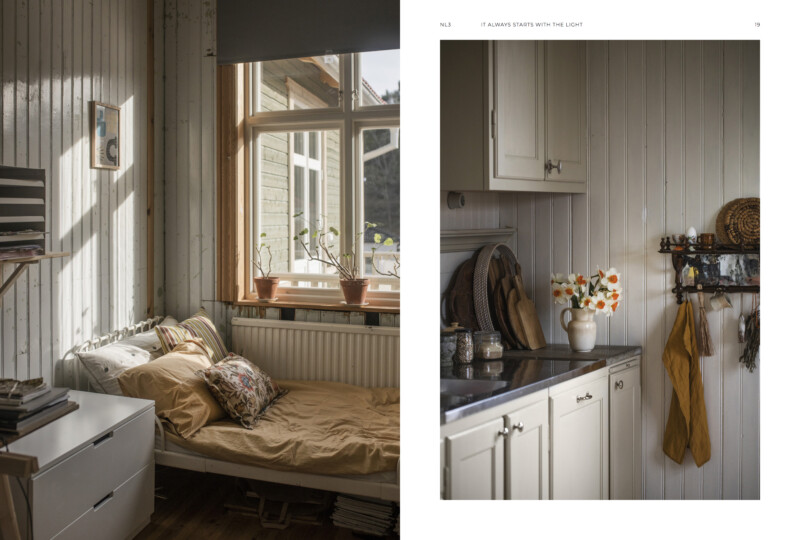 Pictures: Lina Östling
The NL3 writers and photographers were seeking out solace in the beauty of our homes, gardens & landscape, looking for the comfort and ease our homes are giving to us. At home we set the atmosphere for our lives, the rhythm of our days, we restore our human balance and emotions, far away from the hectic outside world. Our homes are our favourite places, full of items with a special meaning to us, secure places where we can relax and reenergize, a space where we never feel lost.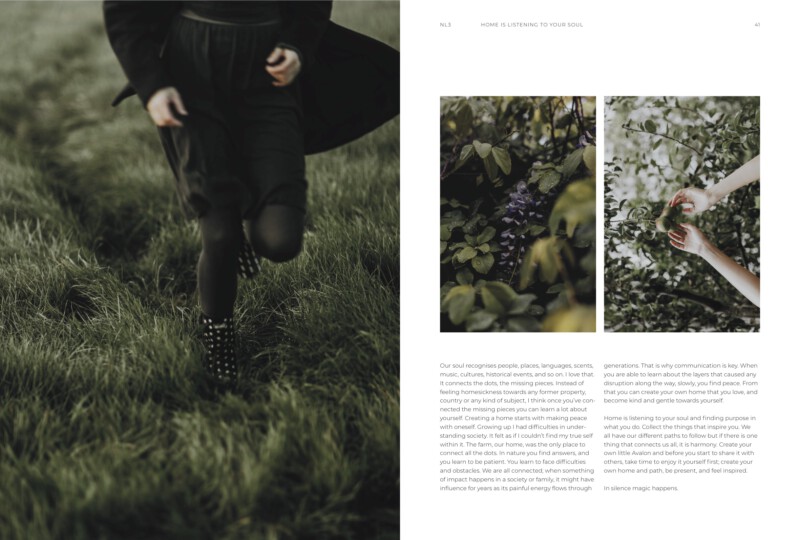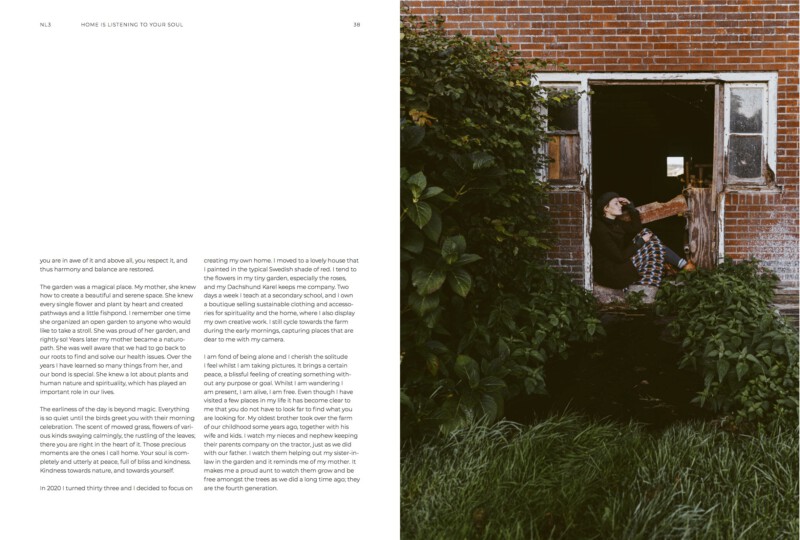 Pictures: MirjanRooze
A home is like a vessel carrying memories. Especially old houses or those we have fond remembrances of, have voices, telling us intriguing stories about former dinners, owners, hours full of joy or tears or wonderful days still to come. A home can balance us with a deep sense of security, when we encounter it with a soft respect and understanding. Smell of wood, smoke of a fireplace, fading afternoon light, the evolving morning peace and quiet in the garden- we learn what the place is all about and why this now is our place and our home.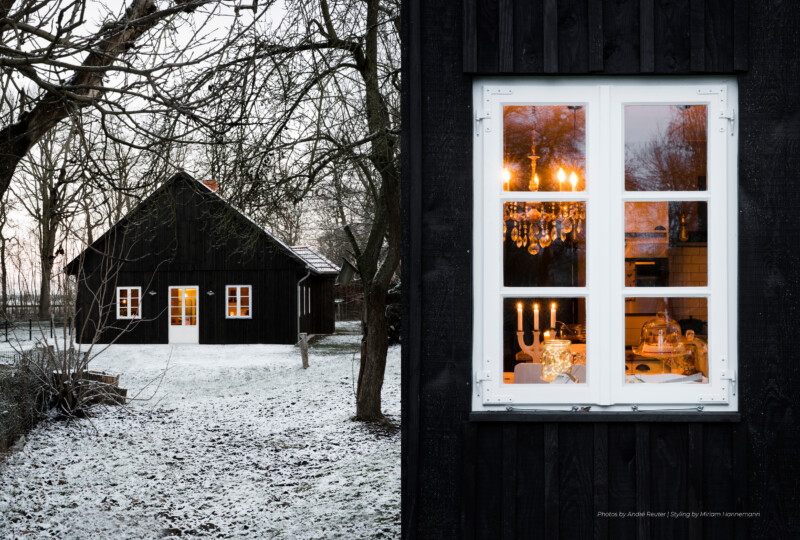 Picture: Andre Reuter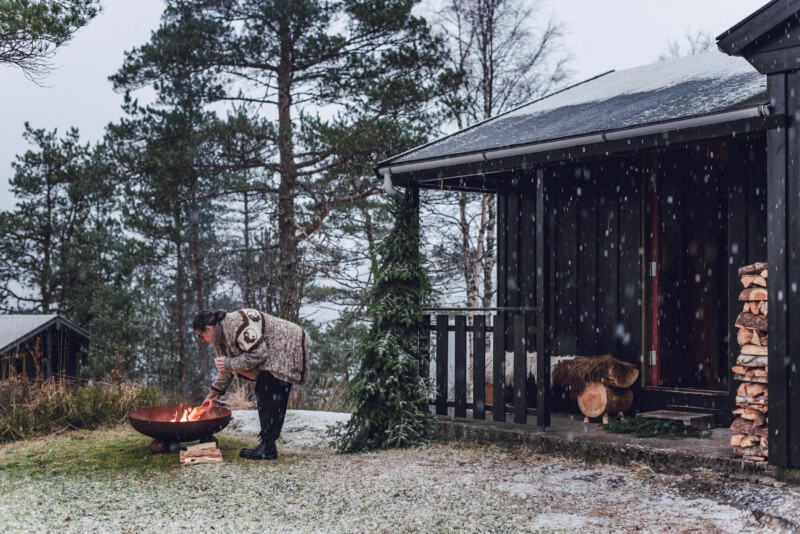 Pictures: Gunn Kristin Monsen
Home always is landscape as well, the one we derive from, the one we belong to or the one we found one day, instantly feeling at home….
Let us explore with our Nordic Writers and Photographers this magic home feeling….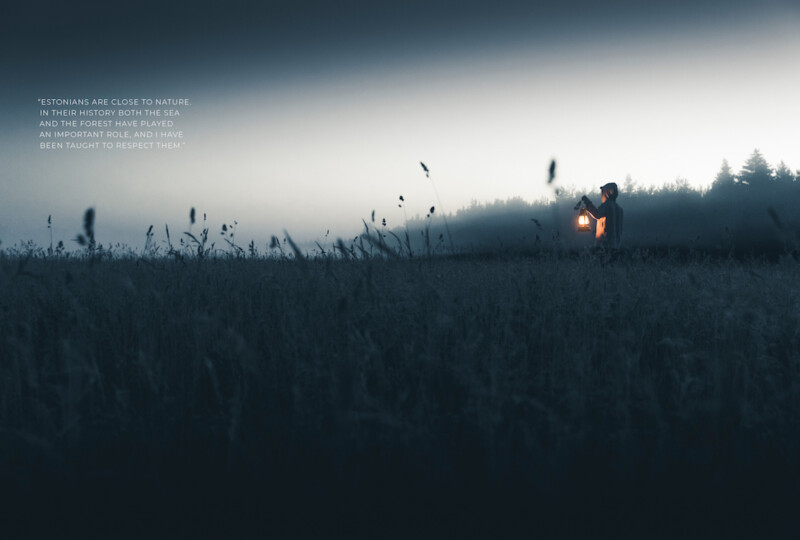 Picture: Kristoffer Vaikla
NL3 can be ordered at our stockists on this website!
Publisher: Melanie Kettner
Creative Director: Thomas Kettner
Publication Design: Rowan Collins
Cover Photography: Norbert von Niman
Tree Hotel Front & Back Cover: www.treehotel.se/en/
Printed by Druckhaus Waiblingen
Remstal-Bote GmbH
Distributor: MMS Ltd. London
NL3 Photographers & Artists and Writers:
Gunn Kristin Monsen- Gemma Lewis- Lina Östling- Lisa Reid Mjaavatten- MirjanRooze- Annie von der Heide
Birgitta Bjørnvad- Frieda Mellema- Norbert von Niman- Kristoffer Vaikla- Rowan Collins- Fanny Olsthoorn
Johanneke Procee- Lise Ulrich- Valerie Schöneich- Elise Boreham- Kristofer e Söderlund- Nanje Nowack
Johnny Lai Sang- Jane Day- Andre Reuter- Miriam Hannemann
NL2 Magazine:
NL2 is our female summer edition. It has a focus on the soul and gives space to a selection of female contributors from around the globe to express themselves freely about topics that are meaningful for them. Summer is the time to slow down and to become more aware of ourselves, our bodies, souls and minds, the time to recognize what is doing us harm and what is supporting and inspiring us. Summer is the time for traveling or spending time in the countryside, time and space to discover the possibilities beyond our outer and inner borders. NL2 is telling stories about how to become and stay safe, self-aware, strong and well-balanced. It never was easy to define our own constraints and take care of our souls. It becomes more and more important to support each other. NL2 has invited women with a powerful spirit to tell their stories about defining themselves. We want to inspire our readers to free their minds, to discover their braveness, wishes, dreams and goals and to express them.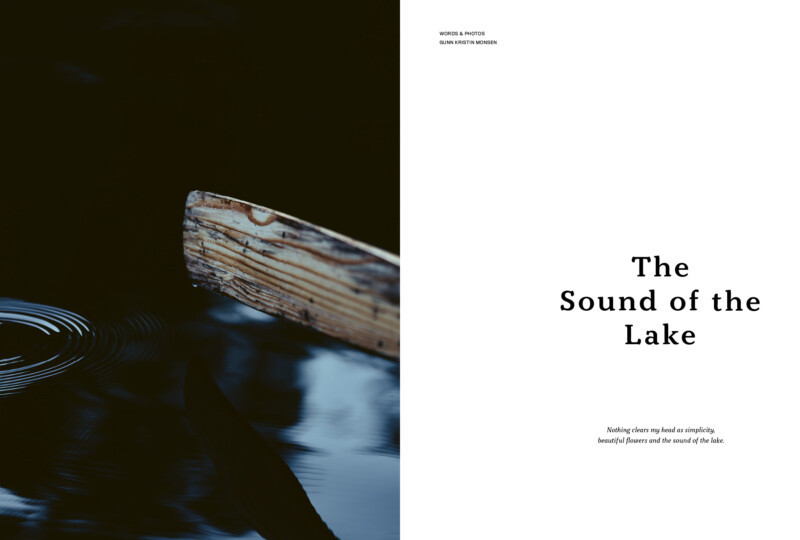 Photos: Gunn Kristin Monsen
In NL2 we meet adventurer Caitlin Fullam who describes the blending of feminine and masculine energy, Nanje Nowack who reflects the art of self acceptance and Kam Vachon who inspires us with the art of being less expectant and more grounded in inner balance. Aurore Morisse tells her touching story of being different and artist Laura Lereveur magically describes the limitations a dictated world is imposing on our mind. We again meet NL1 contributors with very personal stories: Frederique Peckelsen who is looking for places that equal her inside, and Lise Ulrich with her poetic interpretation of female friendship. We read Valerie Schöneich's inspiring story about soul pain and self growth. We get to know Elisabeth Sofie Hovde who tells about Nordic summer days in her home near the sea. We accompany photographer Christina Strehlow to her peaceful house in Skåne, and photographer Gunn Kristin Monsen to her Norwegian country home, listening to the sound of the lake and a life full of simplicity and calming beauty. Elise Boreham reflects the impact our homes have on our inner well being: "Home is what we make it. The more you build it and nurture it, the more it will care for you." And we discover the visual world of female International artists Noémi Ottilia Szabo, Marta Bevacqua, Charlotte Lapalus, Elisa Vendramin and Frieda Mellema who create a sensual and dreamy visual world for NL2. Finally we meet Photographer Thomas Kettner, Creative Director at NORTHLETTERS.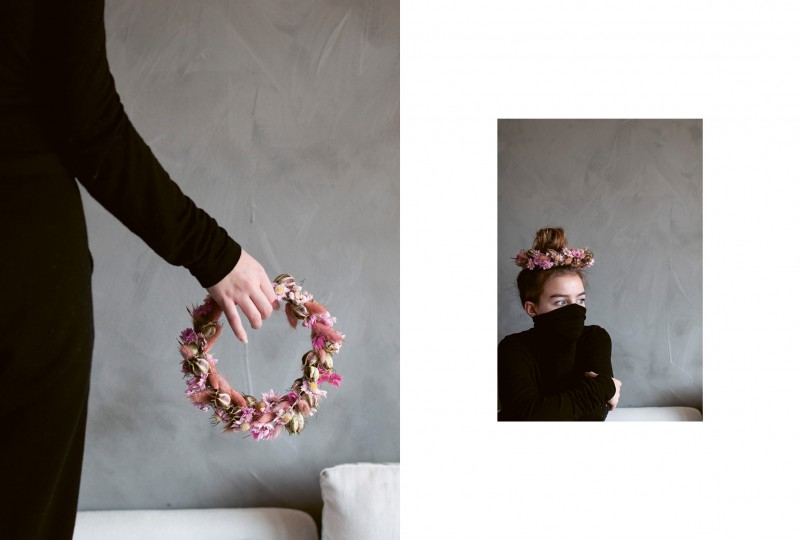 Photos: Elisabeth Sofie Hovde
We invite you to continue reading with Laura Lereveur's words:
"I live best – most creatively, thoughtfully, innovatively, emotionally, physically, sincerely, lovingly – in betweens. Between beauty and ugliness, or reality and dreams; between within and without. Between dancing and fighting. I wear scarred boots instead of beautiful slippers, and walk through the rotten and the fragrant. I collect stains and scratches, bruise my knees. I find familiars in the wilds, bathe in puddles, hide in ancient trees, curse at skies, take tea with demons.And that is how I have made my life."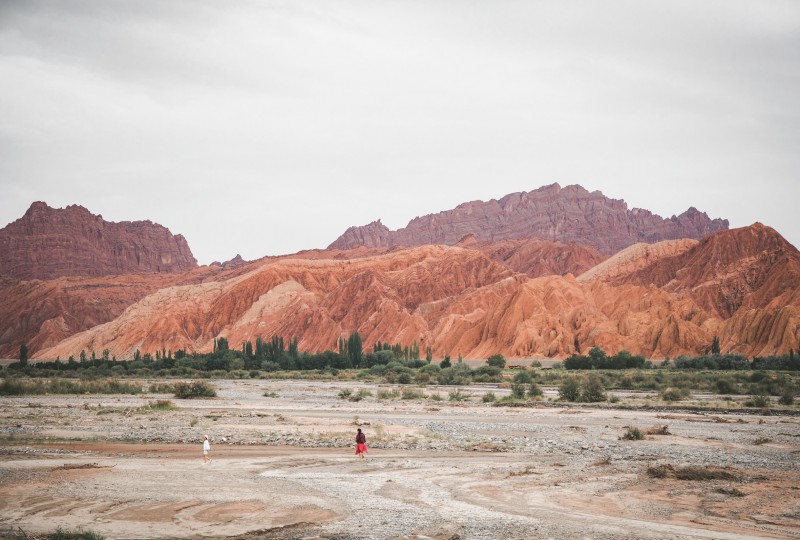 Photo: Frederique Peckelsen
NL2 contributors:
Lise Ulrich- Marta Bevacqua- Noemie Ottilia Szabo- Frederique Peckelsen- Christina Strehlow- Gunn Kristin Monsen
Charlotte Lapalus- Laura Lereveur- Frieda Mellema- Elise Boreham- Caitlin Fullam- Kam Vachon- Elisabeth Sofie Hovde
Valerie Schöneich- Nanje Nowack- Aurore Morisse- Elisa Vendramin- Kristina Petrossiute- Thomas Kettner
Publisher: Melanie Kettner
Creative Director: Thomas Kettner
Layout Design: Astrid Theis
Printed by Druckhaus Waiblingen
Distribution: MMS Ltd. London
NL1 MAGAZINE:
NL1 throws a light on the Nordic, its stories, its nature, its culture and soul. We meet young adventurers, writers and photographers that come from the North, live in the North, travel through the North or made typical nordic decisions towards a mindful life. The North uncovers the inner calm and hidden truths about ourselves. NL1 is a guide to better understand how we can nurture and improve our state of mind and the world we have built around us.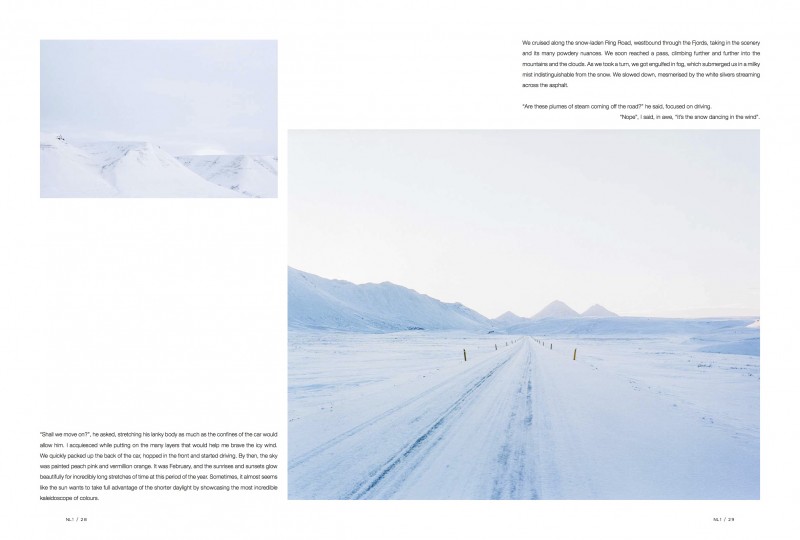 Photos: Morgane Erpicum
Through photography and written words, this magazine brings together the unmistakably Nordic ideas, feelings and ways of thinking. We meet artists that all feel some pull to the North, it influences their work and lives. We go for a winter walk through the nature of Copenhagen with Lise Ulrich, we get to know Iceland with Morgane Erpicum and Frederique Peckelsen, we learn about Alexander Kopitz, a bear researcher in the Arctic, or discover the mindfulness in waking up every morning with Sisilia Tiseli and her deep sense for the everyday beauty.
Photo: Morgane Erpicum
NL1 focuses on the Nordic winter as something you can sense: the colours, the light, the dark, the cold, the fog, the atmosphere and thoughts. The Nordic winter let you sense the magnitude of the North, its pride, its dominance that let you humbly accept that a single human being is always connected to a sublime and mighty fortitude. This insight draws you to more inner calmness and to celebrate daily life more with all its seemingly negligible details.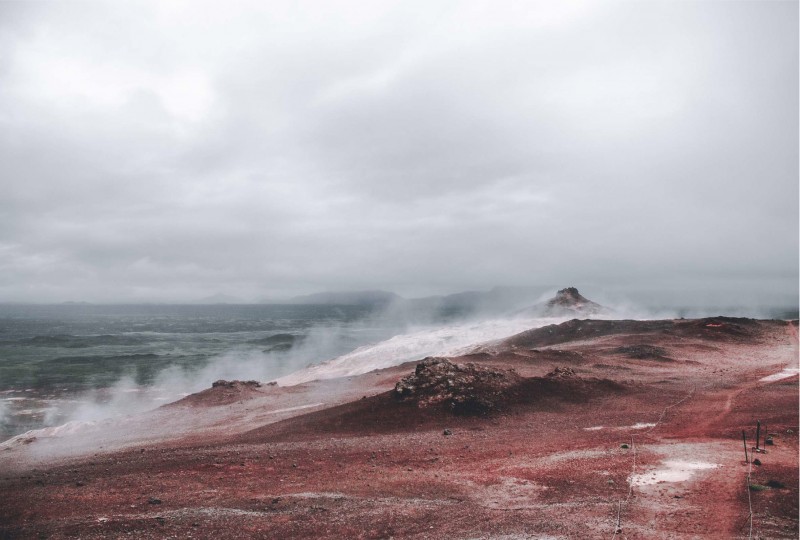 Photo: Frederique Peckelsen
Photographers & Writers of NL 1:
Lise Ulrich- Mikael Lundblad- Morgane Erpicum- Gustav Willeit- Alexander Kopatz- Frederique Peckelsen- Kim Høltermand- Eeva Mäkinen- Jon West- Caleb Gaskins- Josh Kempinaire- Mia Nguyen- Norbert von Niman- Minna Rissanen- Fran Mart- Michael Schauer- Kristoffer Vaikla- Elmoon Iraola- Linus Bergman- Petros Koublis- Matthew Leonard- Olga Segura- Sisilia Tiseli- Katherine Heath- Rowan Collins- Domonique Wiseman- Samuel Han Park- Davide Rostirolla
Publisher: Melanie Kettner
Creative Direction: Thomas Kettner
Publication Design: Jonas Schwartz
Published in Hamburg, Germany
Printed by DHW, Druckhaus Waiblingen
Softcover edition, paper: FSC Certificate, pages: 276
price: 26,00
Distribution: MMS Ltd. London
© 2018 NORTHLETTERS
All rights reserved. No part of this publication may be reproduced, distributed or transmitted in any form by any means, including photocopying or other electronic or mechanical methods, without the prior permission of the Editor, except in the case of brief quotations embodied in critical reviews and certain non commercial uses permitted by copyright law.
For permission requests, write to the Editor in Chief, addressed NORTHLETTERS permissions, to the address below.
contact@northletters.com