Nordic & Mindful
"People look for retreats for themselves, in the country, by the coast, or in the hills, there is nowhere that a person can find a more peaceful and trouble-free retreat than in his own  mind, so constantly give yourself this retreat and renew yourself." Marc Aurelius-
Nordic & Mindful is our 8 weeks digital and science based Mindfulness and Meditation class to cope better with stress in daily life. The class includes several different mindfulness techniques for daily life. You will get audio lessons and written lectures on Monday and Thursday with a weekly overview of your assignments. You can work on your lessons any time and from anywhere and you have direct access to your teacher, Publisher & Naturopath for Psychotherapy Melanie Kettner. This class is  influenced by the Mindfulness studies at Oxford University and The Mindfulness Research Center of the University of Los Angeles and the Breathing Meditation technique by Zen Master Thich Naht Hanh.
Stress is an ongoing topic in our life. Minor stress can add up during the day and acute stress can become chronic stress. Hyperarousal can be a chronic state of body and mind and exhaustion follows any time soon. Half of the day, about 47 per cent of the day, we are not on the activity we are actually doing, we are off some place with our thoughts like sleepwalkers, disconnected from ourselves, often not even aware of being stressed, carried away by our Wandering Mind and stress reactions of our body. Science showed that an unfocused mind is an unhappy mind.
Mindfulness lowers the activity of the Amygdala, the part of the brain that functions as radar for stress. Mindful Breathing minimizes stress, when we practice twice a day, new connections in the brain are created. Mindfulness is a way to stabilize our mind, it keeps our mind from being lost in past and future. In Mindfulness Meditation the mind is calm and focused at the same time, we become aware of what is inside and around in the present moment. We focus mindfully on our Breathing to  reconnect with our own source of inner calm, while cultivating the ability of Letting go. In this class we will develop the capability to stay focused and at the same time to pause body and mind. We will learn wise responding to stress instead of automatic stress reaction that harms our health. Mindfulness means Re-Balancing.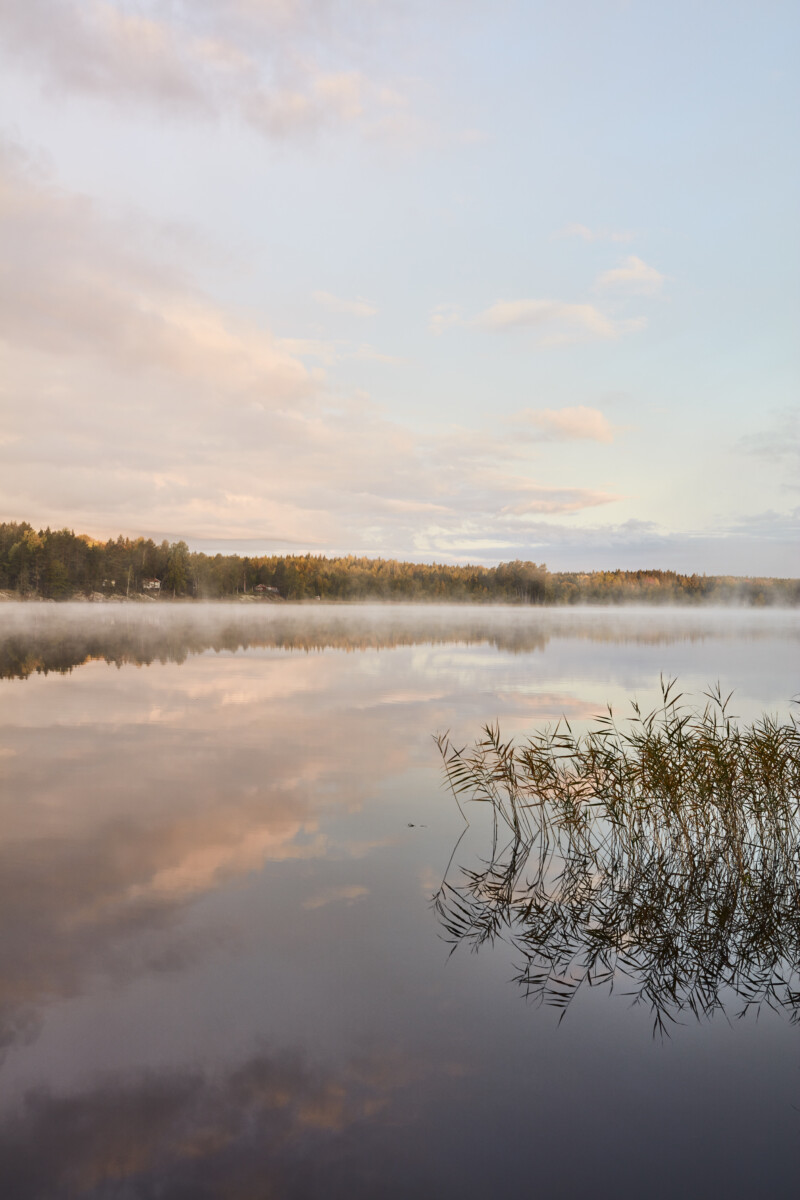 Photo: Thomas Kettner
Science studies are exploring the effect of Mindfulness Meditation on the human brain. Some of the studies showed an improved regulation of emotion, a reduction of stress and a positive effect on our immune system in a study by Jon Kabat Zinn in 1998 about psoriasis at the University of Massachusetts. Mindfulness has an impact on anxiety, insomnia and is part of a variety of clinical treatments (Tessa Watt: "Mindfulness" 2016/ Daniel Goleman, Richard J.Davidson: "Altered Traits- Science Reveals How Meditation Changes your Mind, Brain and Body" 2017 / Susan L. Smalley & Diana Winston: "Fully Present- The Science, Art and Practice of Mindfulness" 2010).
People under stress, anxiety or pain breathe more quickly and less regularly. Meditators have a slower breath, indicating reduced automatic response, better mood and improved health, James Nestor: "Breath- The New Science of a Lost Art", 2020. In our class we integrate Mindful Breathing in between during the day, this will improve your Breathing, your concentration and relaxation. Constant stress ages our cells, so it's worth keeping up the practice and to pause for even just a few minutes for Mindful Breathing, in the supermarket, in the traffic, while walking, and whenever you need a clear and calm mind.
Mindfulness Meditation is a form of concentration and awareness. We wake up to our thought stream, tensions, feelings without getting caught by them in a wild turmoil. We observe the turbulences inside and outside, but we stay stable inside. We use our Breath as an anchor to ground ourselves like a ship is hold tight by its anchor during stormy weather and high waves. Mindfulness Practice can be Sitting Meditation for 30 minutes, but it can be Walking Meditation or Mindful Movement as well, it can be Mindful Breathing of different length, 5-10 minutes or longer. And: it can be in a blink of an eye: Just stopping at any time and Pausing for seconds and Focusing on your Breathing. Meditative techniques like Mindful Breathing give us the opportunity to wake up and at the same time to rest for a few moments.
We all rush through the day, trying to get things done, with endless to-do lists, that are impossible to fulfill anyway. As we would flee from something, as the next moment would be better than this moment. As if Happiness is never HERE, as it it is always somewhere else. Our society is creating a general Rushing that makes us anxious, it activates bad mood and enables creativity and the capacity to find solutions. While Rushing our thinking is not clear anymore. We are lost in thoughts about the past and the future, not in contact with ourselves, our body and mind, we miss the beauty of the present moment we could be grateful for. We can go for a walk in the most stunning and inspiring landscape with the intention to relax and enjoy nature and immediately get lost in thoughts. What we see is just a tiny fraction of what we could really see, if we just would be able to focus. Why is this so?
Our society is always thriving for a "better future", a "better me". What is here now, seems not to be sufficient. Difficult to withdraw from this bundle of expectations everyone seems to follow. We are stuck in patterns, that mostly are aiming at competition and winning. There is never time to rest, as we never reach perfection, so we cannot stop chasing. We are running after a Fata Morgana. We cannot trust in Being OK as we are in the present moment. We cannot enjoy the Present Moment.
That is why Mindfulness is aiming at Waking up.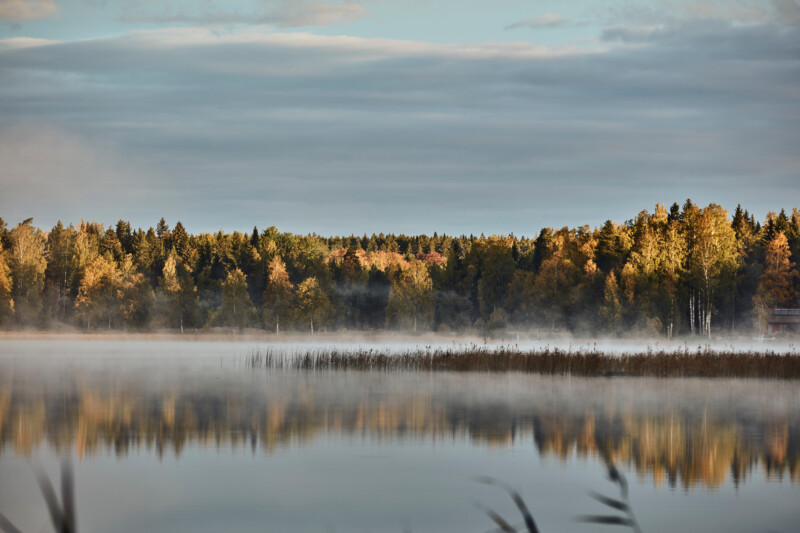 Photo: Thomas Kettner
Tara Bennett Coleman describes the Japanese art of tea in her book "Emotional Alchemy- how the Mind can Heal the Heart", 2002 : "The taste of the tea, the aroma of the incense, the sound of the whisk as the host mixes the green tea powder into a frothy brew…gracefulness of the moment." The mind is alert, but at rest: Tea-Mind. In our class we integrated a Tea Mind Meditation you can practice while enjoying your cup of tea.
We will never be in the present moment the whole day. The Zen monks in the monastery surely often are in this mode. But in normal life we have to come back in between to the present moment again and again to Pause and to get some nourishment for our souls.We have a natural source of calm inside and we can connect with it through Meditation and Mindful Breathing.
More details on this website on the page  "Nordic & Mindful About"!
Feel free to send us a message to get week 1 of our Mindfulness class for free to get a feeling for the class.
Early Bird Price: 180 EUR until April 4th 2023.
Normal Price: 280 for 8 weeks class and personal contact to your teacher.
Be kind to yourself! Melanie Kettner