NL3 Magazine: The Fragrance of the Pine Trees
Words: Annie von der Heide & Photography: Birgitta Wolfgang Bjoernvad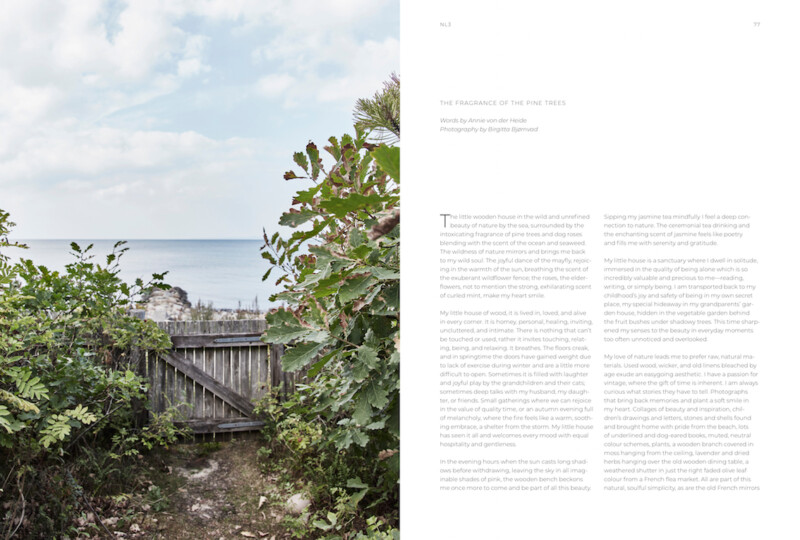 The little wooden house in the wild, unrefined, beauty of nature by the sea. Surrounded by the intoxicating fragrance of pine trees and dog roses blending with the scent of the ocean and the seaweed. The wildness of nature mirrors and brings me back to my wild soul.
The joyful dance of the mayfly, rejoicing in the warmth of the sun, breathing  the scent of the exuberant wildflower fence; the roses, the elderflowers not to mention the strong, exhilarating scent of curled mint make my heart smile.
My little house of wood, it is lived in, loved and alive in every corner.  It is homey, personal, healing, inviting,  uncluttered  and intimate. Nothing that can't be touched or used. Rather it invites to touching, relating, being and relaxing. It breathes. The floors crack and in springtime the doors have gained weight, due to lack of exercise during winter, expanded a bit and are difficult to open. Sometimes it is filled with laughter and joyful play by the grandchildren and their cats; sometimes deep talks with my husband, my daughter or friends.  Smaller gatherings where we can rejoice in the value of quality time.
An autumn evening full of melancholy, where the fire feels like a warm, soothing  embrace, a shelter from the storm. My little house has seen it all and welcomes every mood with equal hospitality and gentleness.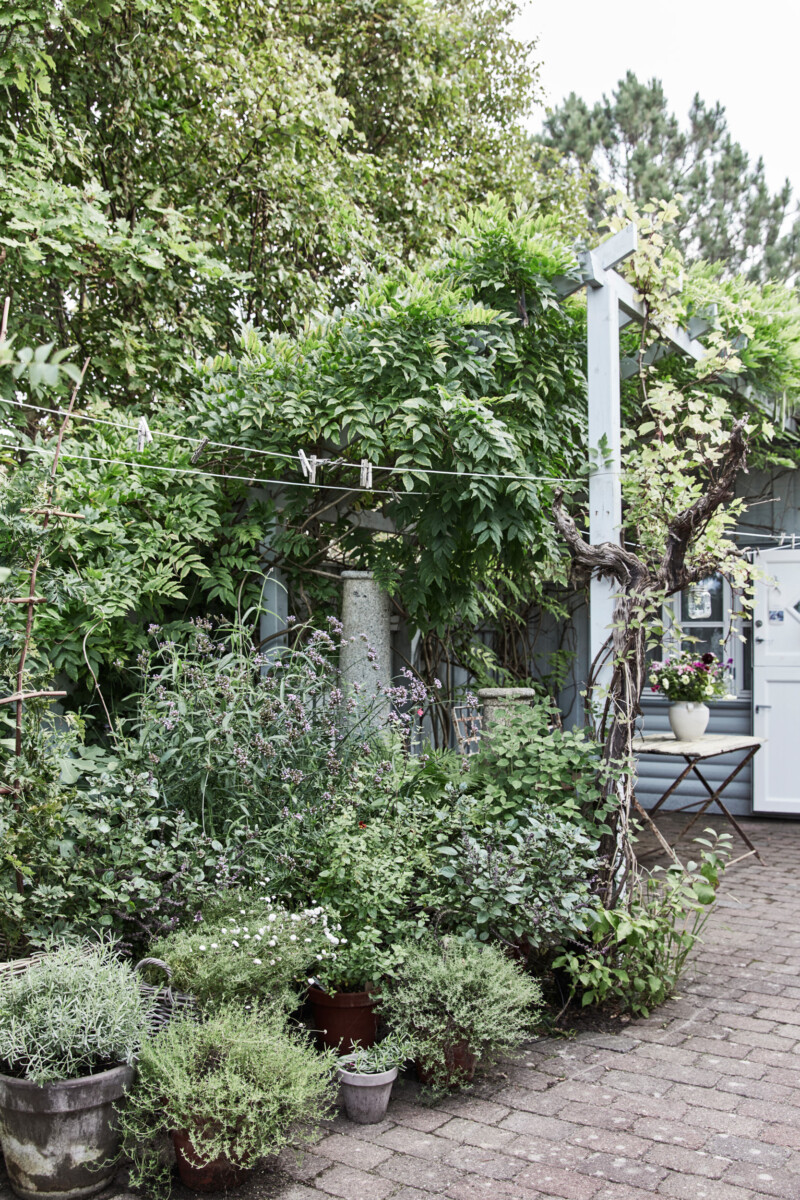 In the evening hours when the sun casts long shadows before withdrawing, leaving the sky in all imaginable shades of pink, the wooden bench beckons me once more to come and be part of all this beauty. Sipping my jasmine tea mindfully I feel a deep connection to nature. The ceremonial tea drinking and the enchanting scent of Jasmine feels like poetry and fills me with serenity and gratitude.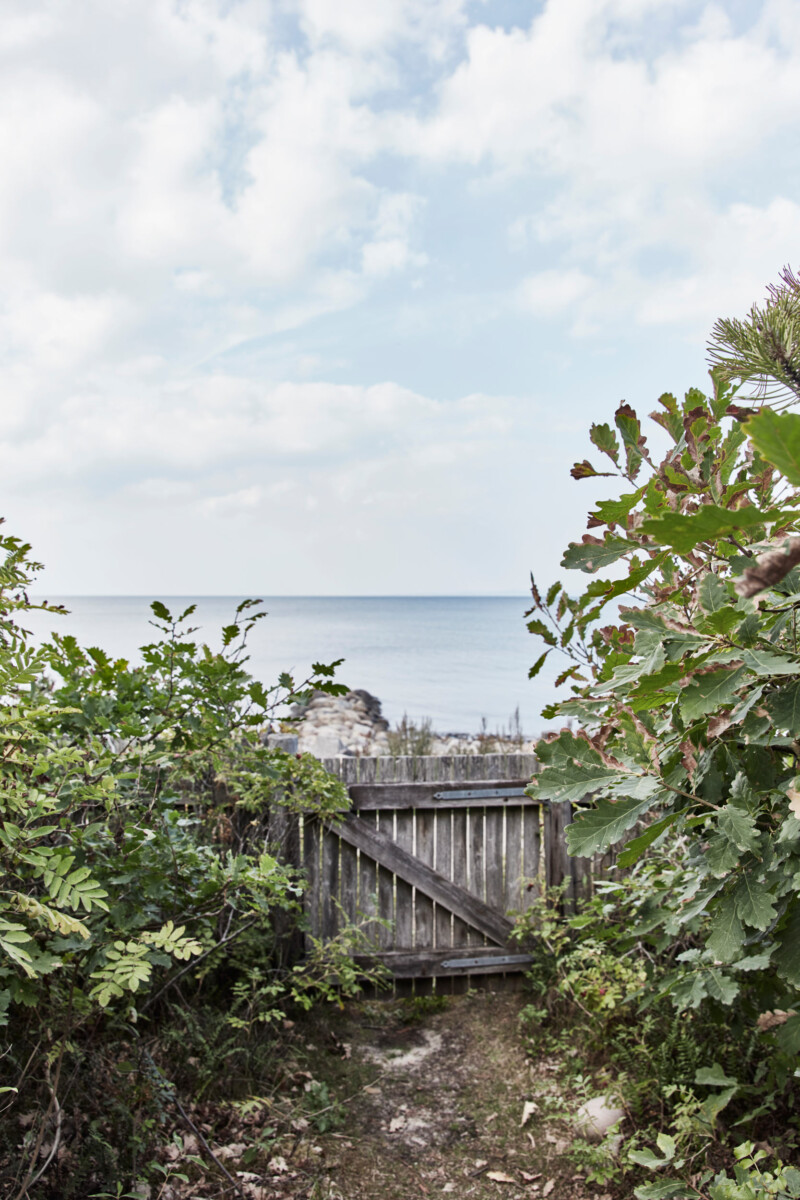 My little house is a sanctuary where I dwell in solitude, immersed in the quality of being alone which is so incredibly valuable and precious to me – reading, writing or simply being. I am transported back to my childhood's joy and safety of being in my own secret place, my  special hideaway in my grandparents garden house hidden in the veggie garden behind the fruit-bushes under shadowy trees. This time sharpened my lenses to the beauty in everyday moments too often unnoticed and overlooked.
My  love of nature makes me prefer raw, natural materials. Used wood, wicker and old linens, bleached by age,  exude an easygoing aesthetic. I have a passion for vintage, where  the gift of time is inherent, always curious what stories they have to tell.
Photographs that bring back memories and plant a soft smile  in my heart. Collages of beauty and inspiration, children's drawings and letters, stones and shells found and brought home with pride from the beach, lots of underlined and dog-eared books, muted, neutral color schemes, plants, a wooden branch gathered in moss hanging from the ceiling filled with lavender and dried herbs over the old wooden dining table, a weathered shutter in just the right faded olive leaf color from a french flea market – all are  part of this natural soulful simplicity as are the old french mirrors that capture  the rays from the  daylight and make the rooms feel more open and spacious.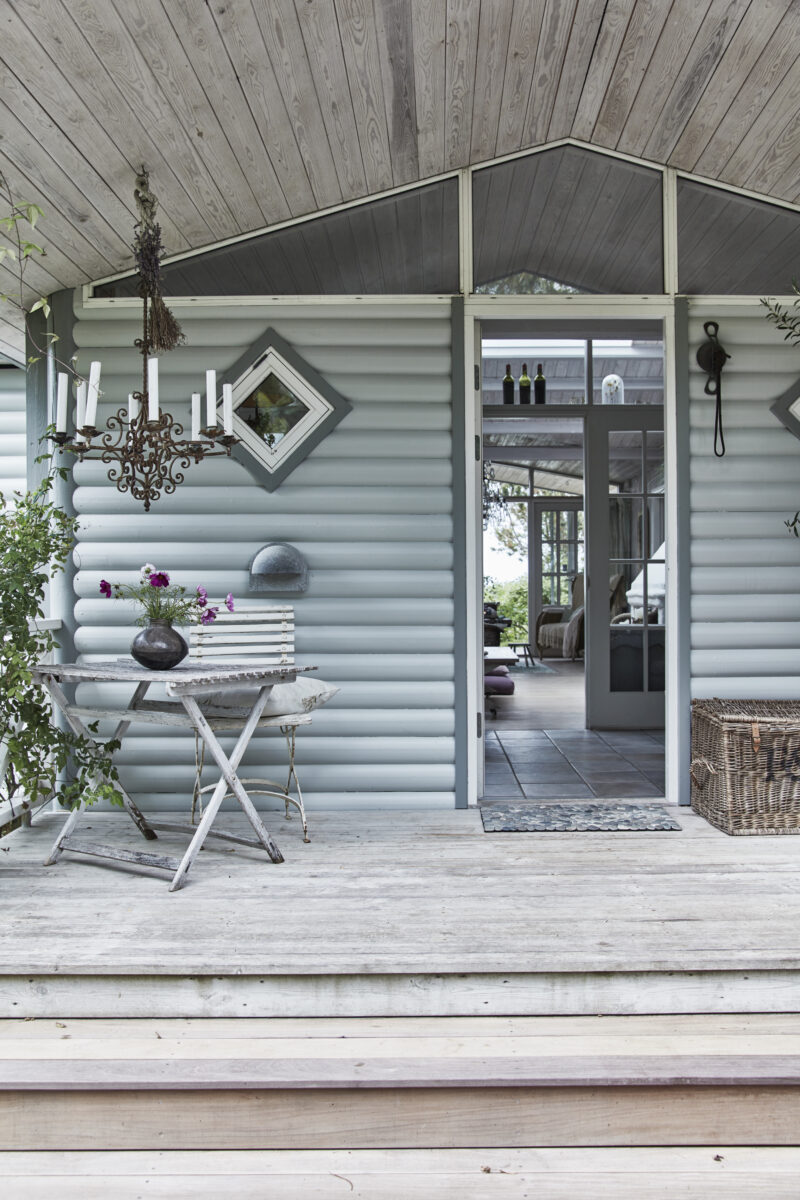 Keeping the delicate balance of delighting and enjoying things and freedom of mind. More often than not it is what we strip away – not what we add – that makes the difference. Leaving room for imagination and a sense of wonder.
Cleanliness and cosy order imply respect and are important so thoughts and reflections unimpeded can circulate and take flight.
When simplifying our surroundings, we automatically slow down our pace and gain a quieter approach to life, gradually  influencing the choices we make – how we wish to spend our time, what we eat, how much clothing, how many gadgets we need and also who we want to spend time with.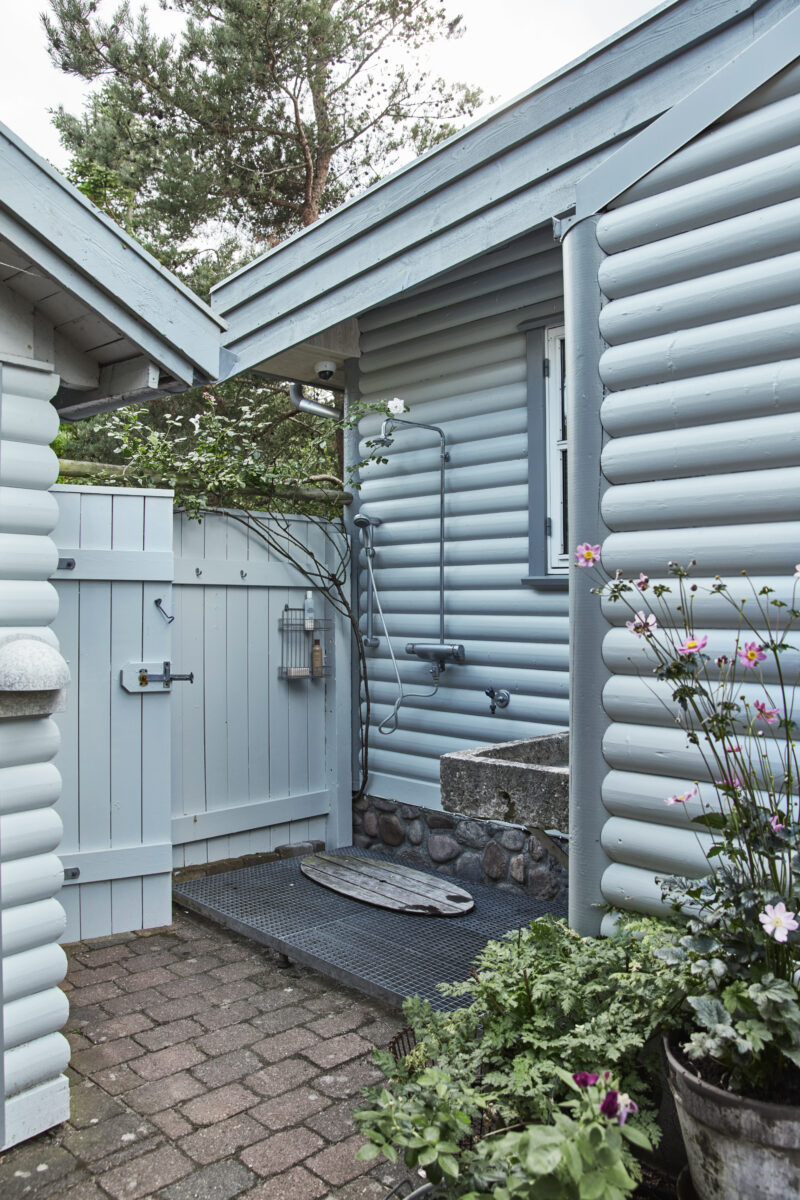 We establish tranquility, gain insight and strengthen our mental resources and presence in everything we do; this in turn allows us to tune into a new rhythm of life.
Simplicity entails a great wave of freedom, serenity and peace. We realize how little we actually need and when the unnecessary has been shed we can go on the discovery journey of what lies within.
As I walk outside barefoot in the high, dewy grass to sit on my little bench for morning meditation I am taken back to beautiful memories.
My maternal grandfather was a painter. Together we would venture into the wild equipped with an abundance of paint, brushes, canvas, easel and two small stools. His words uncovering the very act of seeing are still stored in me, the contemplative experience of immersing myself in nature was a key to another world that I have carried with me ever since.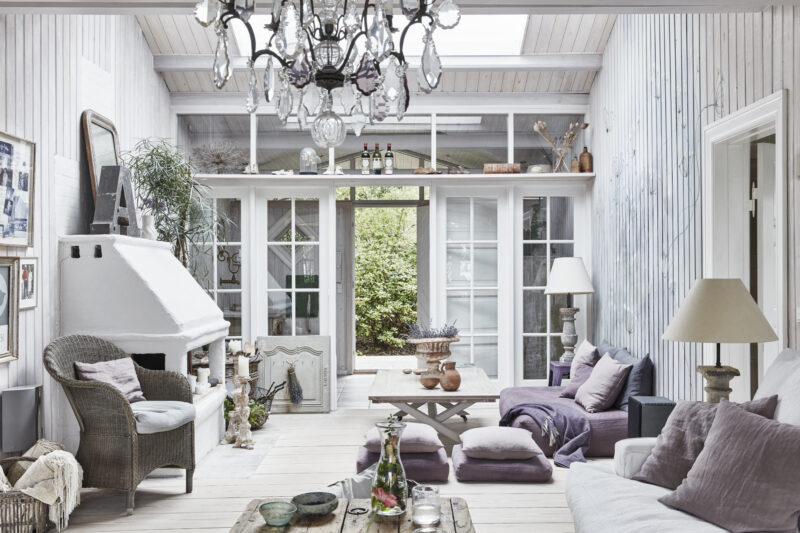 These lovely, evocative moments with my grandfather swaddled me up in a blanket of pure joy. I see everything through my inner child's eyes. Grains of sand between my toes. Splashing through a puddle. Observing the lace patterns of a fern leaf.  Marvelling at the color of the moss between the old stones. Listening to the yellowhammer at the top of the pine tree.
Experiencing the world through the feeling heart. Collecting moments of beauty assisting me to stay young while growing older. Soulful Simplicity.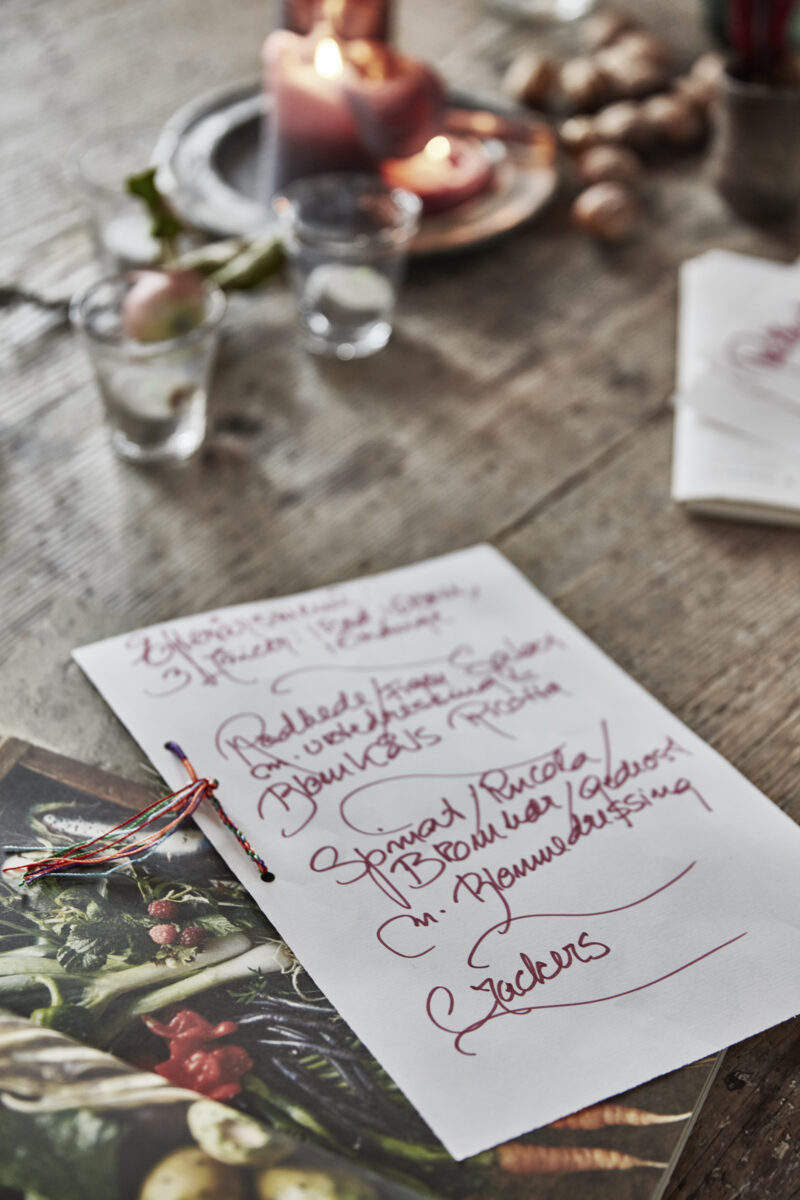 I breathe slowly delighting in the smell from the sea breeze, connecting to nature and grounding myself- the rhythmic breathing of the sea fills me with strength on the in-breath, letting me release unnecessary mental  luggage on the out-breath.
In these early mornings a pristine origin seems to be present, the silence is virtually ethereal. You can feel the Universe breathing and the vibrational energy of the leaves, herbs, flowers, the grass  and the trees are communicating their message, conscious awareness and the essence of authentic beauty- inviting us to open our hearts and be fully present. The pollen from the pine tree, that I gently touch, falls like a fine mist over me. I gather some for my smoothie later – grateful for nature's gift of energy and longevity.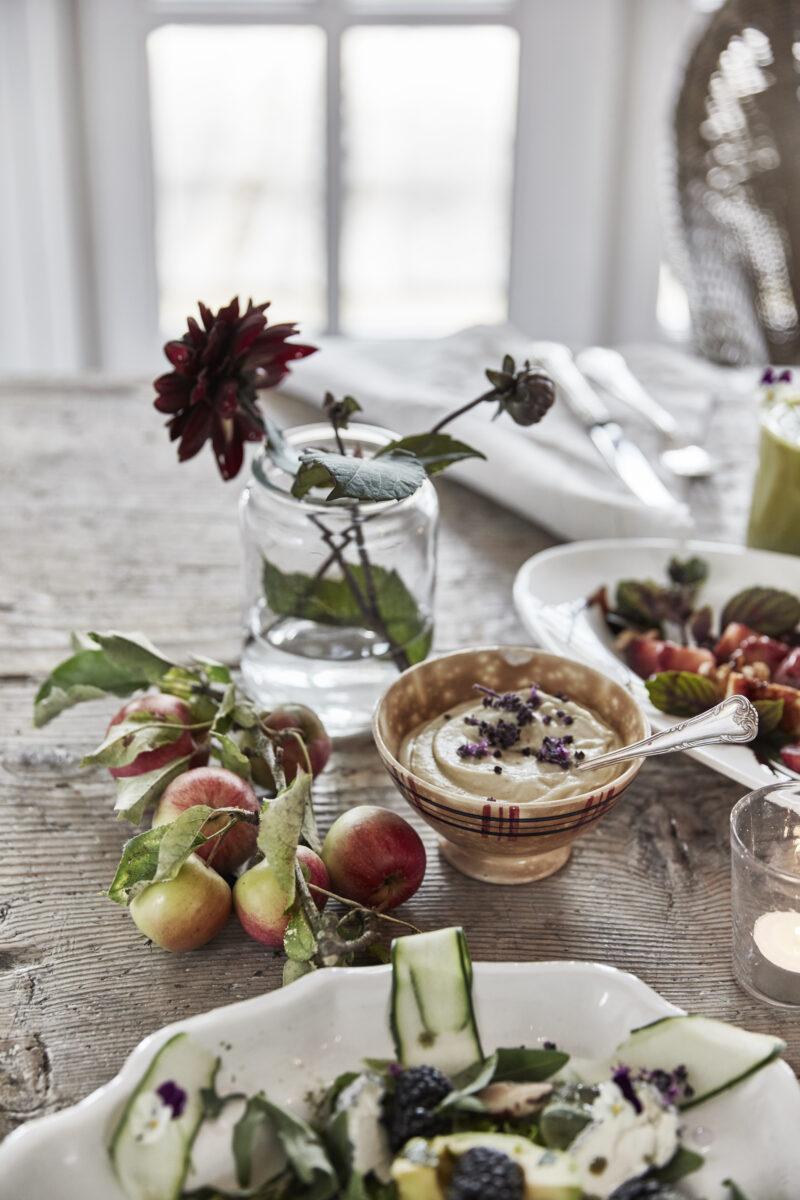 In this moment everything is perfect. As I sit in the midst of the wildness, I sink into a forgotten place inside me and awake to the memory of who I am and why I am here.
For many of us, what was originally simple and straightforward, has become complicated and alienated. Doubt has taken hold of our quiet, inner voice – it is drowning in the loud chatter from without. And in all our itching restlessness and busyness running towards some future materialistic goal- we are also running away from ourselves and who we truly are.
We no longer trust the pure and unclouded signals, we receive from within: intuition, naturalness, authenticity, they are tempered by social conditioning, the source is disturbed and needs to be re-connected. A profound feeling that something essential is missing.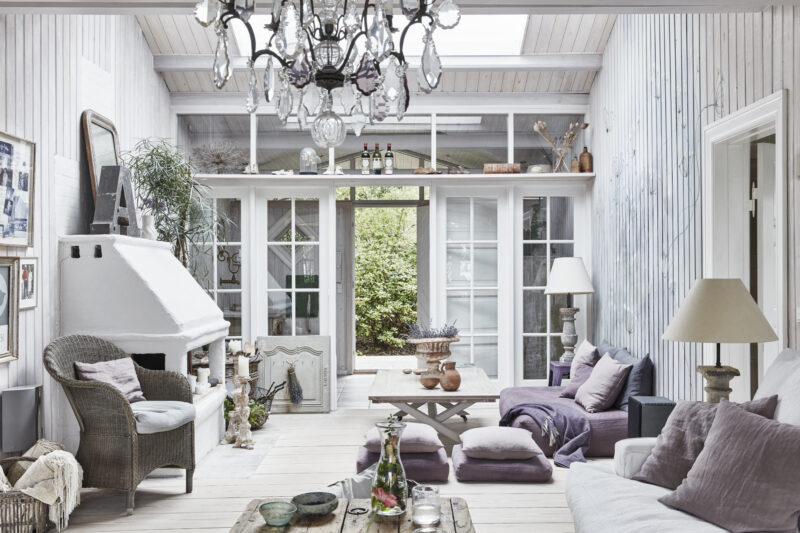 Consciousness and awareness are the keys to open to our authentic self, our inner guidance, our inherent Soul Force. Let go of the outside voices. Let go of what you think is expected and required of you. Release it with love and replace it with your own version of meaning. My unsuccessful experiments trying to fit into a materialistic society have finally come to an end.
We all feel the intense urge to seek refuge – to find a haven liberated from the demands and restraints of the outside world. A small dwelling place in nature.
I have found my haven- my soul refuge that embraces my inner longing and welcomes me home, something I have always known, always felt, but somehow lost. I trust and welcome the silence needed to harmonize, to reflect  from a deeper place within.
Every breath brings me home – I breathe deeply. The rustle of the  leaves from the trees echoes : Stay.  Stay. The deep inner calling from soul.
If you enjoyed reading about the Little Wooden House, read more here.
© NORTHLETTERS